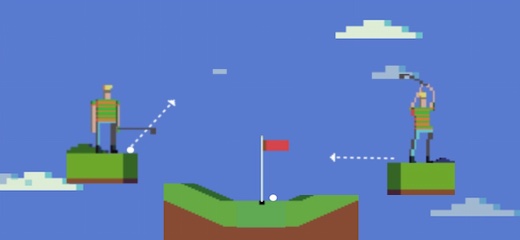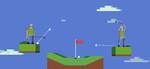 This is gonna be one of our most favorite 2 player games this year! In Battle Golf you're playing minigolf against your friend or computer. You can play against each other or in co-op mode. Score as many holes as you can and enjoy this excellent, retro-styled golf game!
Game Controls:
Left Player: X to set angle, X again to shoot.
Right Player: Up Arrow to set angle, Up Arrow again to shoot.