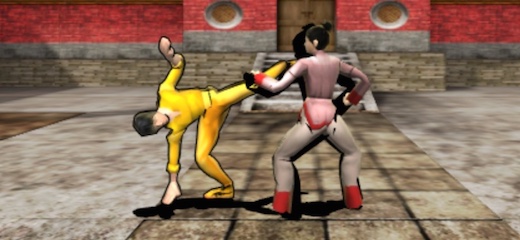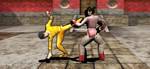 An excellent 3D, third person view fighting game in which you can play solo or against your friend. There's also a 1 vs 2 mode! Choose your favorite warrior and fight against other martial arts masters in this fast-paced, beatifully designed fighting game. We especially like the main protagonist, who is almost as good as Bruce Lee himself!
Game Controls for Quick Play (you can also use Android phone as the gamepad):
E / S – Move. W – Jump
I – Light Punch. K – Heavy Punch
O – Light Kick. L – Heavy Kick
For other game modes, see in-game tutorial!