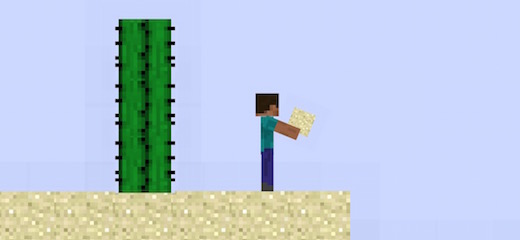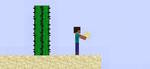 Did you ever wonder how Minecraft would look like in 2D? PAPER MINECRAFT is the 2D version of this cult game, in which you can explore the blocky world, mine for raw materials and build whatever you want. Choose your favorite character and enjoy the flat world of PAPER MINECRAFT!
Game Controls:
WASD – Walk / Swim / Jump. E – Open / Close Inventory
1 to 9 – Select Item. Mouse Click – Mine or Place block
E + Cursor Hover – Open / Close a chest, crafting table, furnace or door!
SPACE – Drop a single tile from a stack while dragging.
F – Eat food. N – Label a sign or chest. Q – Drop item.
T – Talk / Command o – Save your game. Shift – print
L – Keyboard Lagging? P – Pause / Unpause. M – Music / Sounds.