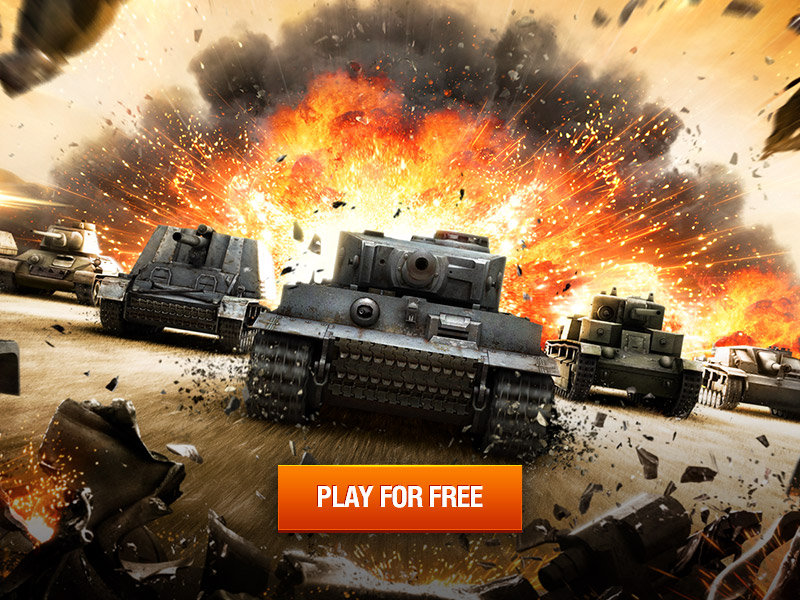 A legendary tank battle game has finally landed on Funky Potato Games! Get into your powerful tank and join the epic battle between the best tank operators from around the world. Over 550 unique vehicles are waiting for their commander. You can choose from swift light tanks, all-rounder medium tanks, powerful heavy tanks, long-range tank destroyers, and tactical artillery vehicles and hit the battlefield to crush opposition in PvP matches.
As per original game description:
It's skill that matters, not money in World of Tanks PC! Join a truly free online game that is accessible to anyone—novice or pro, enthusiast or eSports hopeful. Roll out with over 160 million players who share your passion, and interact with a global community of diverse players.

Here's what you can expect from World of Tanks PC:
• 550+ tanks from the U.S.S.R., China, Germany, the U.S.A., France, the U.K., Japan, Czechoslovakia, Sweden, and Italy
• 30+ UHD locations to explore, from war-torn European villages and snow-capped Nordic wilderness through to the sand dune desert landscapes of Middle East
• 10-tier progression system with a set of skills and perks for your tank crew
• 5 vehicle classes each with its own vulnerabilities, strengths, weaknesses, and combat objectives
• Deep and diverse gameplay with a variety of PvP modes where you must devise a battle plan with your teammates to win
• Immersive and exclusive soundtrack that brings you closer to the action than ever before
• Cutting-edge visuals

Join now for hours of fun!
Game Controls: Mouse (see in-game tutorial for details)