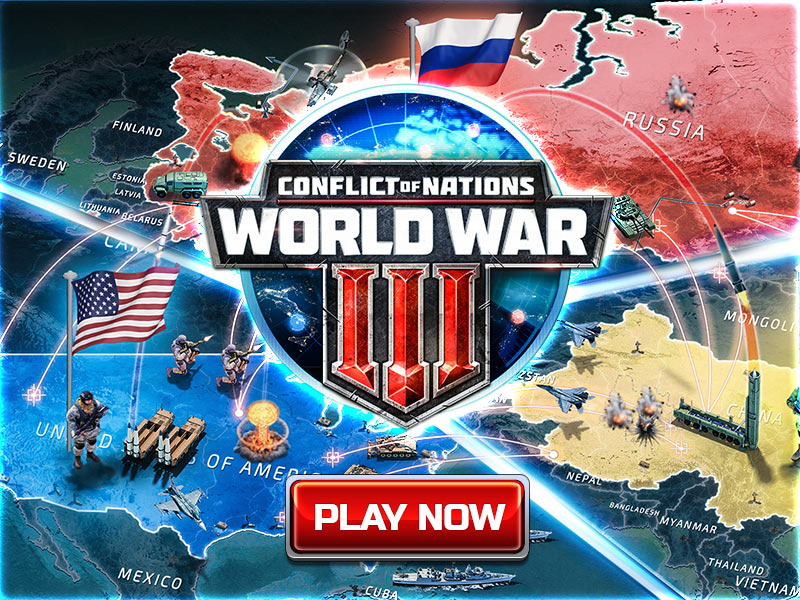 This may be one of the hottest MMO strategy games of this year! Conflict of Nations: Modern War is set in the late 20th and early 21st century – fielding present day and highly modern battlefield technology. You can choose one of the world's powerful nations and lead it to the victory in the future World War.
At the core of the game is an exciting real time combat system placing players in control of an existing nation of this world and its army, pitting them against other gamers in a struggle for world domination. Conflict of Nations: Modern War allows players to form cooperative clans and teams in an all-out effort to conquer set objectives through the combined force of arms.
Are you ready for the global warfare?
Game Controls: Mouse