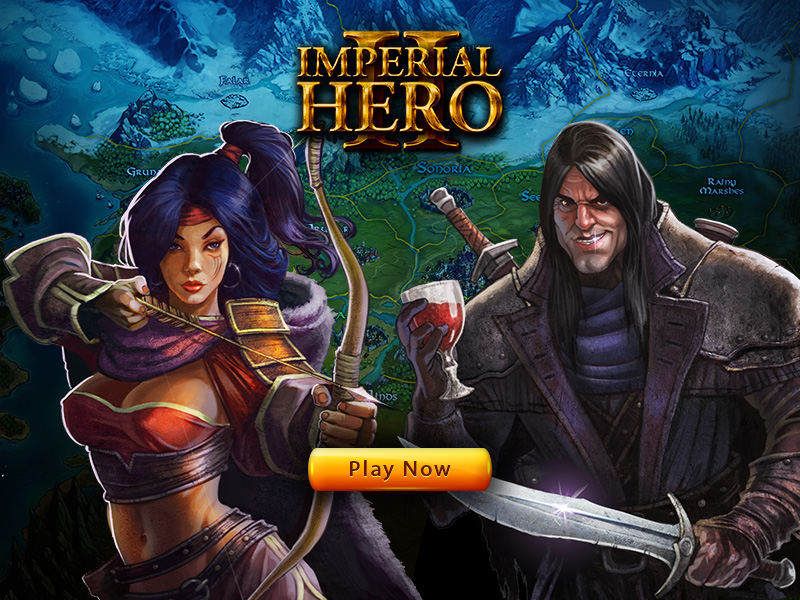 A really thrilling mix of online strategy and RPG game. Build your adventurers party and explore wild lands. Complete quests, fight with enemies during numerous epic battles, collects treasures and advance in the game as the story unfolds…
As per the original game info:
Imperial Hero is a free-to-play MMO RPG with action-packed turn-based combat offering you an adventure you will keep coming back to. The game offers the best features you expect of the role-playing genre:

• Character progression and development – lots of items, skills and spells to loot, learn and master.
• Turn-based battle system.
• Expansive world – handcrafted with hundreds of quests to complete.
• Deep crafting system – variety of item types and tiers.
• PvP features – guild versus guild battles, guild castles and castle sieges.
• Free-to-play.
Game Controls: Mouse