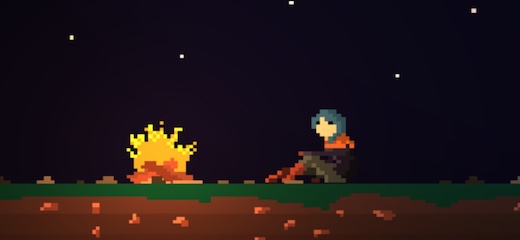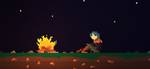 An interesting action adventure game, loosely connected with HOME game that we published some time ago. You're on your way home, meeting various people and facing a lot of new adventures that will happen as you travel through the dangerous land. Talk to people, explore the land and have a good time while playing this intriguing oldschool game!
This game is better if you play my first one, 'Home', first.
A short story about the travels of an adventurer and a young girl she meets along the way.
E, left click or spacebar to advance text.
A and D or left and right arrow keys to move,
W, Up arrow or Spacebar to jump
J or left click to attack,
K, S or right click to dash in the direction you're moving.
The dash can be used in mid-air or on the ground to dodge through enemies or get more distance with a jump.
Game Controls: WASD or Arrows – Walk, Jump. J or Left Click – Attack. K, S or Right Click to dash. E, Left Click or SPACE – Advance Text.