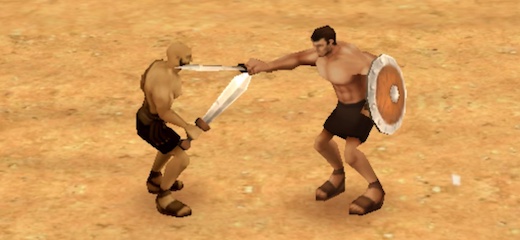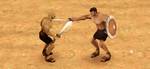 An epic 3D game in which you're playing as a gladiator whose only goal is to survive. Fight with numerous, fierce opponents, using your sword, shield and a variety of other weapons. Be quick and agile – it takes a fraction of a second to get killed! We love this game!
Game Controls: Arrows / WASD – Walk. Z – Attack. X – Defend.
IMPORTANT: This game requires Unity plugin installed. Install it when your browser prompts you, or download and install the Unity Player directly from this official Unity download page. For better gaming experience, enter the Fullscreen Mode (right click on the game screen and choose the "Go Fullscreen").