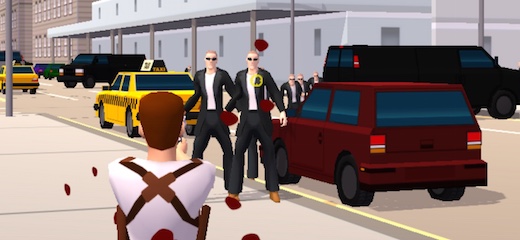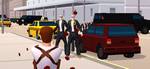 Warning: this game is intended for 13+ audiences only!
AS the Miami Mafia employee, your goal is to eliminate all enemy clan gangsters. Grab your gun and run through the streets of Miami, shooting and avoiding enemy bullets. There are also hidden bonuses (look for the tank on the first level!). Good luck!
Game Controls:
Arrow Keys or WASD – Walk. Mouse – Aim & Shoot. Right Mouse Button – Throw grenade.
E / Enter – Enter vehicle. SHIFT – Time Lapse Mode. SPACE / J – Jump. Mouse Wheel – Switch weapons

IMPORTANT: This game requires Unity plugin installed. Install it when your browser prompts you, or download and install the Unity Player directly from this official Unity download page. For better gaming experience, you can enter the Fullscreen Mode (right click on the game screen and choose the "Go Fullscreen" option).